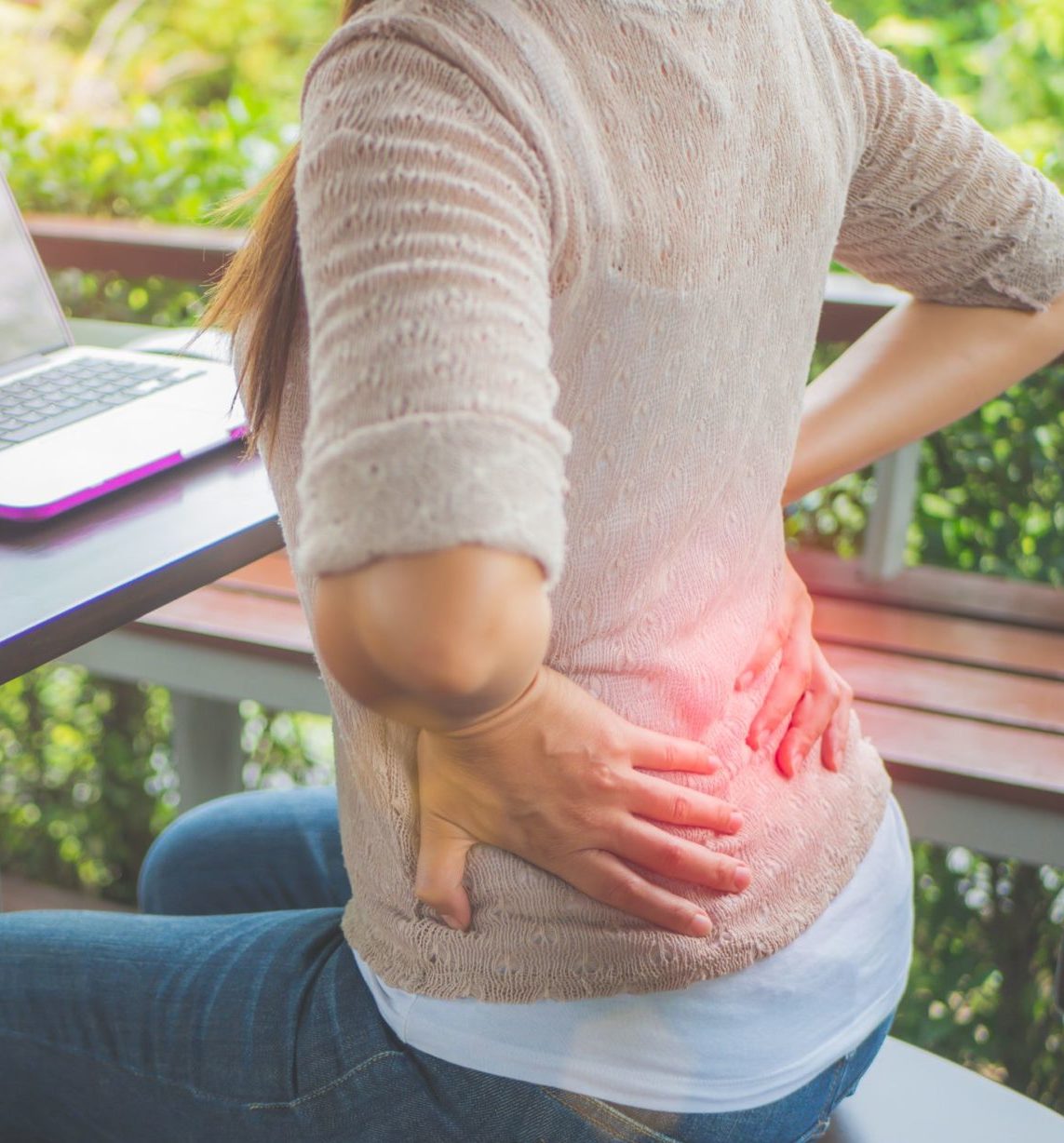 Back and neck pain are the most common conditions seen by Elite Physiotherapy´s expert physiotherapists.
Spinal pain, which affects 85% of the population at some stage in their lives, can be extremely debilitating, resulting in sleepless nights, loss of function, curtailment of sport and absence from work etc.
We treat injury due to:
Abnormal movement patterns due to faulty movement patterns

Poor workstation set up 

Lack of movement 

Over training or trauma
Book an Appointment
At Elite Physiotherapy, our Chartered Physiotherapists will:
Assess the problem

Identify the cause of your problem

Set treatment goals

Design a treatment programme to reduce pain and restore mobility and function

Design a programme to prevent the recurrence of an ongoing condition. This may include lifestyle changes, manual handing, ergonomic advice work station analysis and address abnormal movement patterns. 

If deemed necessary refer you back to your GP, for further investigation.
Book an Appointment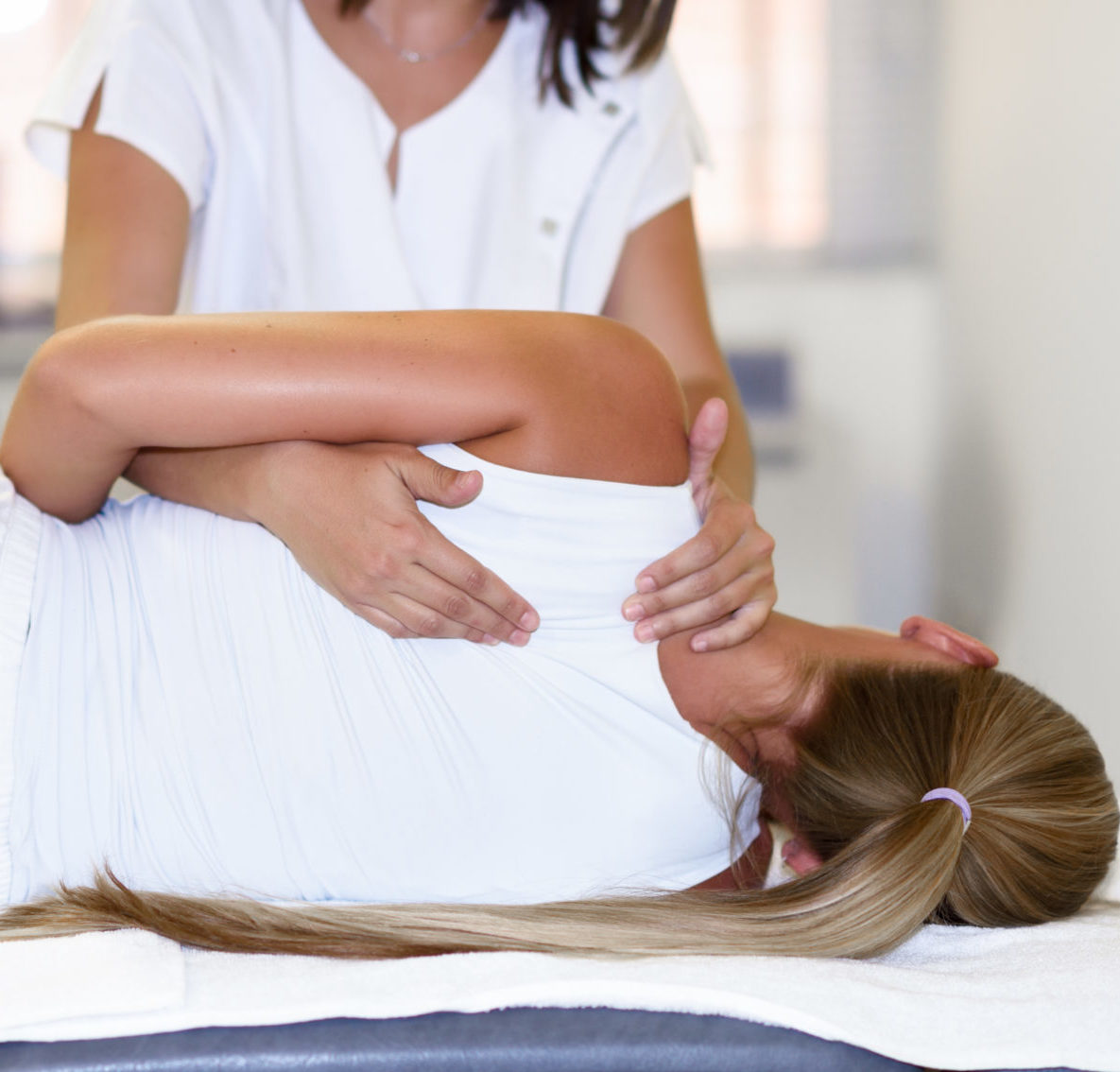 Why Choose Us?

Successful Outcomes

Evidence-based Approach

Thorough Assessments & Treatments

Experienced

Passionate

Approachable
Hear From Our Clients
Highly recommend Emma @ Elite Physio. First time I went was to resolve back issues & second time was for an agonizing rotator cuff injury. Both times, the treatment and home exercises were brilliant and would not go anywhere else for physiotherapy. I feel better and stronger now than ever - thank you Emma
Emma is not only clinically skilled she has that added advantage of being a great teacher which makes her online consultations really worthwhile.
I had a back injury a few weeks ago where I could barely walk. Leaning forward was a dream. I went to this clinic a day later and was treated. Went through a total of 4 sessions through a period of 3 weeks and you could see improvements after each one. As part of recovery I was given exercises to do at home as well. Although I went there to just get back to normal I actually ended up being more flexible than before and figured how important it is to do the right stretches and exercises to keep healthy long term and avoid getting injured.
I first attended Emma for a long-standing hip issue. I had very limited movement in my hip, and pain with it. Emma did a very thorough assessment of my hip,and took a detailed case history. She listened to everything I said. We started some gentle exercises, which lead to improvement every week, and then started to build flexibility and strength. After a few months, I now have no pain and significantly more movement. She is a pleasure to work with and very knowledgeable. I would highly recommend Emma as a Physiotherapist.
I would 100% recommend the clinic to any of my friends and family. Emma really knows her stuff, has a lovely down to earth and approachable manner which instantly puts you in a zen mode. She is really encouraging, and her treatment really helped me. As well she gave me some exercise to do at home, so the pain doesn't come back and that really helped. Massive thank you to Emma because my back has not felt this good in a long time.
Eileen is an excellent Pilates instructor, the pregnancy and post-natal Pilates class not only helped with all my aches and pain during my pregnancy but also aided my post-partum
Really enjoyed the physio led pregnancy Pilates and I met lots of new mums who I have developed great friendships with so good to have these classes in our community.
Loved, loved the physio led pregnancy classes, the breathing work really helped with my labor; Eileen is an excellent teacher.
Went for a small issue with my calf, got great treatment and advice. Roisin was the physio that my appointment was with. I got what I wanted from the session in terms of diagnosis, return to play timeframe, along with exercises for rehab. I was really happy with the treatment.
Thumbs up to Emma and Sally in Elite Physio in Rathbourne. Emma fitted me in for a session at short notice, sally saw me and knew what the problem was in minutes. It's great to have such a facility within walking distance.
I just finished with David today, he has been superb in getting to the root of my injury. I'm back running now after 6 months off and two different physios. His sports and rehab background is 10/10 from me. Plus, David is a very approachable over all nice guy.